First, you should know that national polls are bogus. You cannot rely on national polls at all precisely because those polls are unscientific. See my work
WHY EVERY PRESIDENTIAL ELECTION POLL FOR 2016 YOU SHALL SEE OR HEAR WILL BE WRONG
, which explains why.
Perhaps the biggest news that has hit with 13 days to go isn't all of the Hillary Clinton scandals, but Michael Moore coming out to say he is voting for Trump. Watch the video below where Moore says,
"The enemy of my enemy (Trump) is who I am voting for."
Back on
Wednesday, May 18, 2016, I published my first effort predicting the 2016 Presidential Race
. With my best guess being 299 to 239 in favor of Trump.
I also showed a map where I called the states on that date. That map had Trump winning 276 to 262.
In that work, I showed the battleground states would be these: Michigan, Wisconsin, Virginia, Ohio and Georgia. In my notes, I had Arizona as a battleground state, but I failed to mention so.
Since the rise of a rather creepy cultist Mormon Evan McMullin in Utah, Utah has come into play.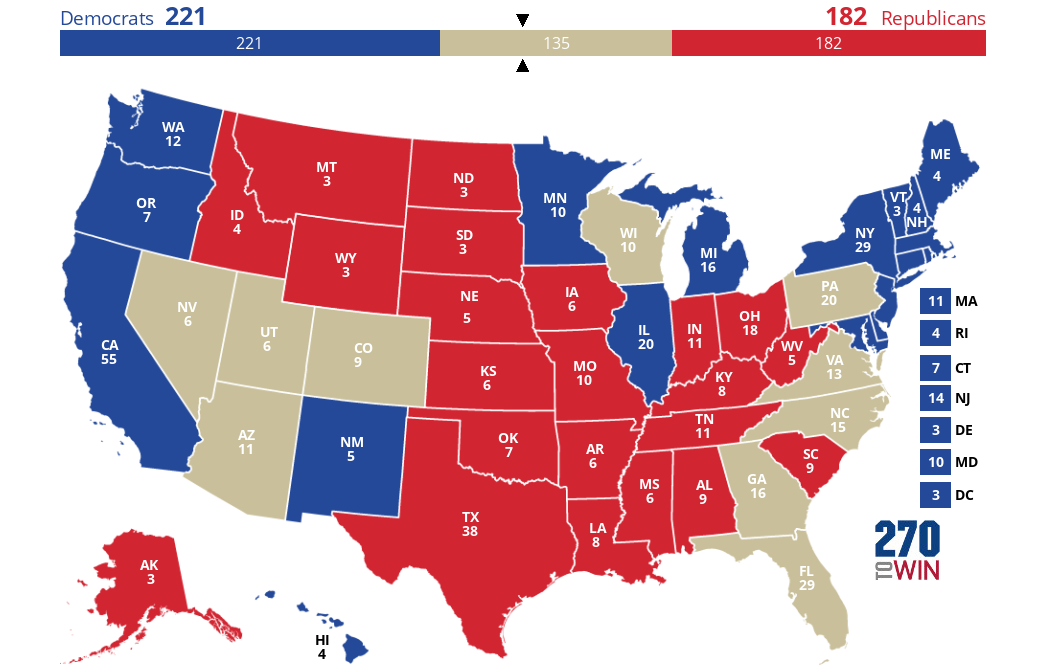 RealClear Politics has released relevant state polls
over the last few days.
The states likely most in play are Florida, North Carolina, Pennsylvania, Colorado, Arizona and Nevada.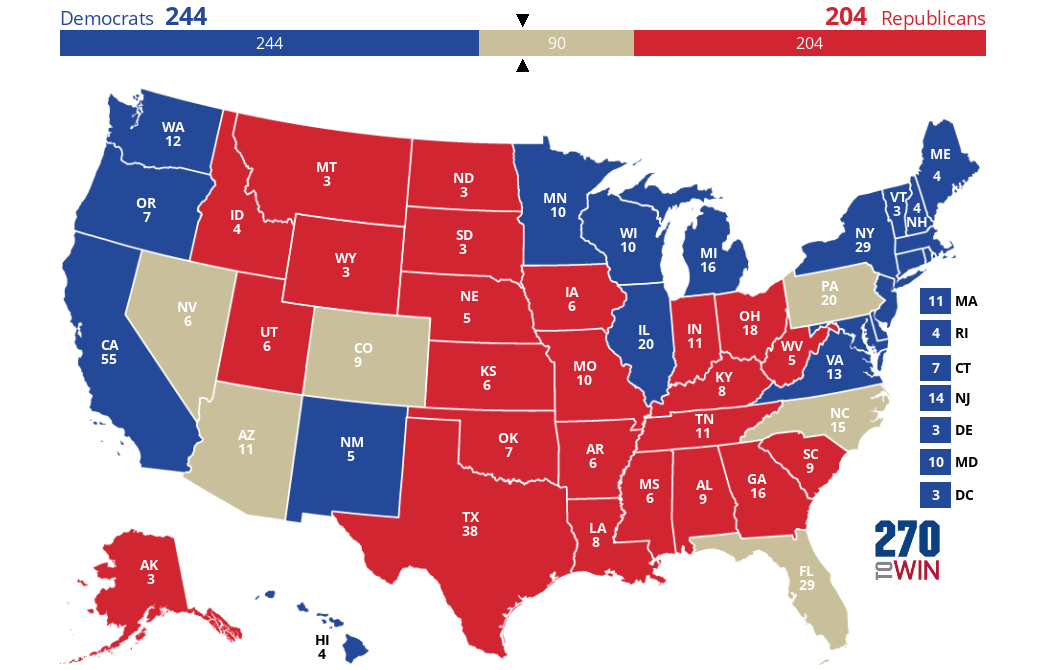 Election night could look more like the above. If the globalist, open-borders, anti-working-class candidate Hillary Clinton takes Nevada, Colorado and Arizona, it will not matter how Floridians, North Carolinians and Pennsylvanians vote. A sweep of the states would have Clinton winning 334 to 204.
However, if Trump's message of bad trade deals, bad economy and threats to the second amendment prevail, Trump will rise victorious.
Trump must focus on Florida, North Carolina, Pennsylvania and Nevada. Hillary should forget the western states of Nevada, Arizona and Colorado. She should focus solely on Pennsylvania and North Carolina.